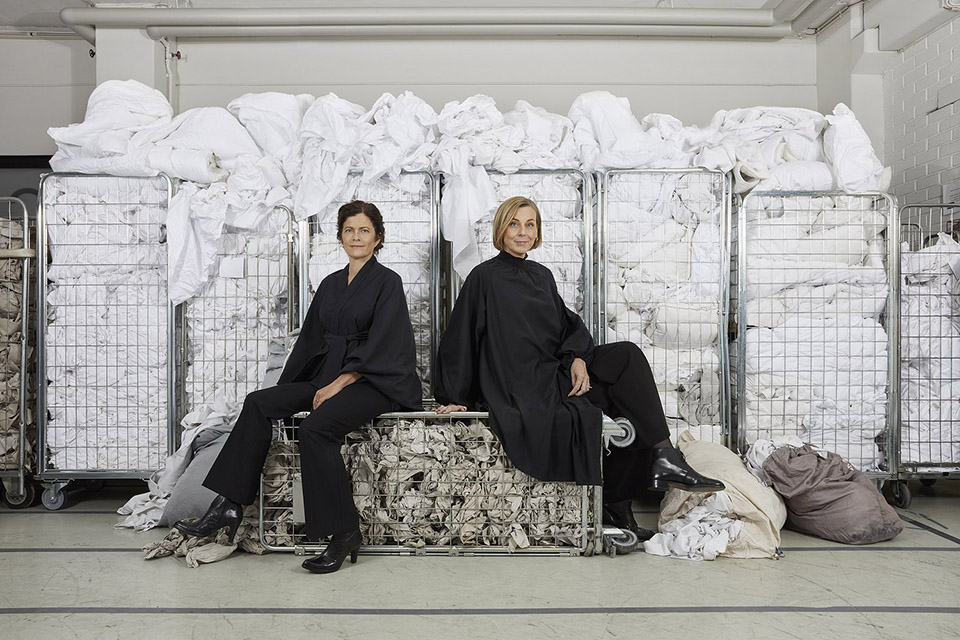 eXpression Umeå associated designer wins Design S award
Twelve winners in twelve different categories were celebrated when Svensk Form presented the prestigious Design S - Swedish Design Awards 2023 in Umeå yesterday. The winner in the Textile category was Beskow von Post, a designer with a connection to Umeå.
The award winners Beskow von Post, i.e. Susanne Beskow and Caroline von Post, have participated in NEST Sweden, a national business development program aimed at entrepreneurs with innovations and business ideas that contribute to a more sustainable textile & fashion industry. A program that is arranged together with Borås INK, Sting, X-Plot and eXpression Umeå.
The nominees also have connections to Umeå. Viktoria Melinder, nominated in the Textile category, has attended the latest round of the Cultural Heritage program at eXpression Umeå. In the category Industrial Design and Product Design B2B and B2C, CAKE was nominated, with some connection to Umeå. Student Fanny Jonsson has recently worked with CAKE to develop the product The Kibb.
40th anniversary Design S
For 40 years, the Design S award has celebrated Swedish design actors for their talent to interpret contemporary needs and match them with circular and socially sustainable solutions. This year's edition of Design S has made the sustainability aspect in each category a criterion equal to the aesthetic result, but also introduced a new competition category together with RISE - Design for Systemic Transformation - a category that shows the crucial role of design in the sustainable transformation of society.
I hope all the winners and nominees will inspire businesses and decision-makers to use design as a driving force in the transition to a sustainable society, says Mats Widbom, CEO of Svensk Form.
For the first time this year, Design S left its hometown of Stockholm to reward this year's winners. On the evening of May 31, the winners were announced with great ceremony at Väven in Umeå, home to this year's two main partners Balticgruppen and Design by Umeå, as well as the world-leading design education program Umeå Institute of Design.