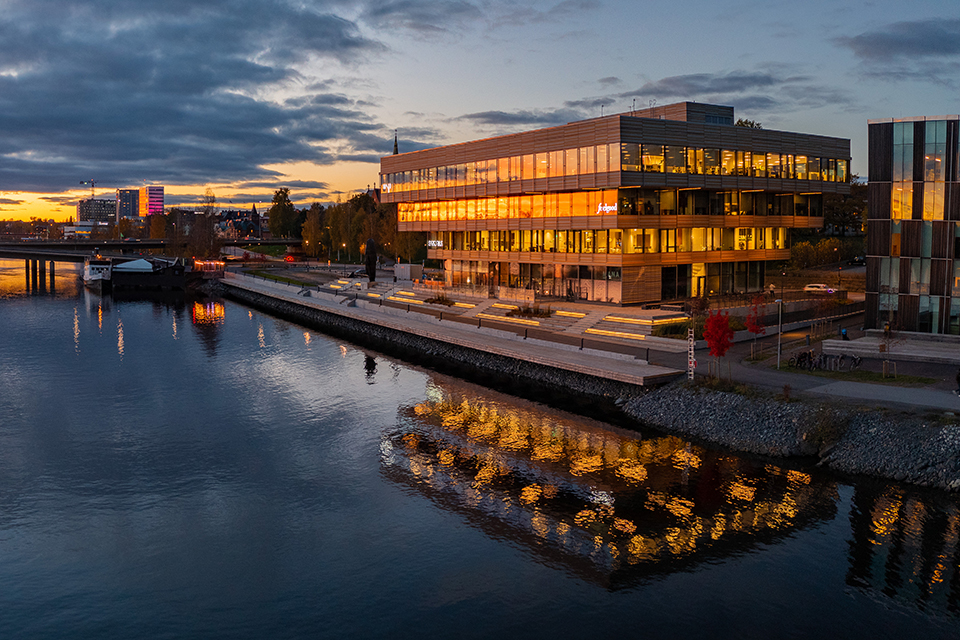 Umeå – strengthens position in design, culture and art
Umeå establishes a creative node and a competence center for design, architecture, art, culture and innovation. It will support companies and entrepreneurs working for sustainable development in the cultural and creative sector.
- We are convinced that this investment will strengthen the power of innovation and sustainable growth and contribute to more jobs in Umeå and in the region, says Hans Lindberg (S), chairman, the municipal board, Umeå.
Umeå has long history of investments in culture and innovation. Together with the founding of its universities, this has been the basis for Umeås exceptional growth. Attractive housing and well-designed living environments, where architecture, design, art and culture work together, have attracted people and contributed to Umeå's strong growth and development.
Innovative environment for new solutions
Umeå is taking the next step on a route already set. A meeting place / creative node will be established and offer an environment for design and innovation, where actors will be able to explore new solutions to challenges, for both the business sector and for the transformation of society.
With user experiences in focus, different competencies will strengthen creativity and innovation, and the node will therefore play an important role for both green and digital change. The gaming industry will, among other things, be an important stakeholder.
- Companies in the cultural and creative sector are in many ways important for the growth of Umeå and its business community. We must take advantage of the innovative power within the industry and this investment is a way to do that, says Anders Ågren (M), vice chairman, the municipal board, Umeå.
Distribution of knowledge and skills
The creative node will be located in Umeå, but will also work to spread knowledge and expertise for sustainable urban and spatial development throughout northern Sweden, among other things through issues raised in the EU's broad initiative New European Bauhaus. It will also have national and international links and be a bridge-builder between various actors, such as government, universities, business sector and civil society.
The municipality's business department is tasked with developing a plan on how the work in the creative node is to be organized.