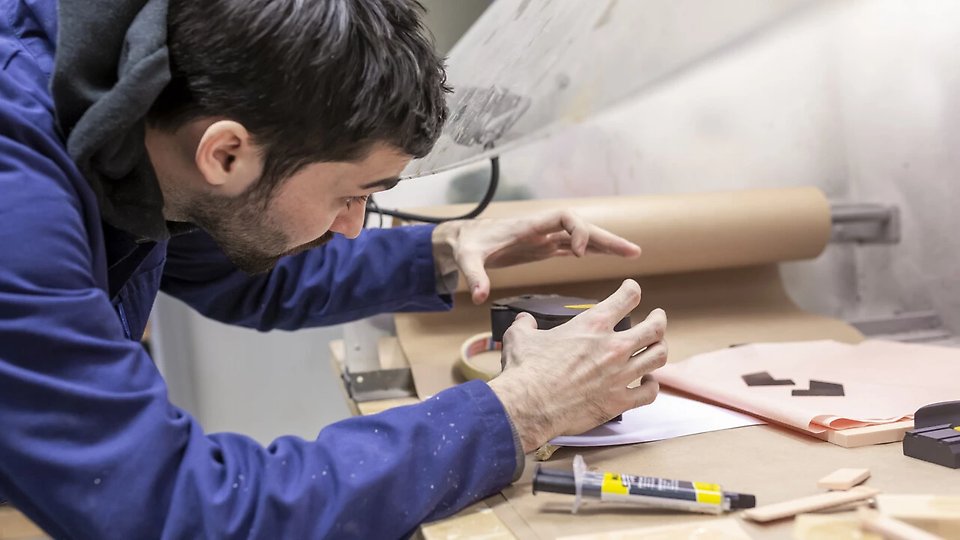 Umeå Institute of Design claims top spot in Red Dot Ranking
For the seventh year running, Umeå Institute of Design at Umeå University takes top position on the Red Dot Design Ranking, listing top design educations in the Americas and Europe.
The Red Dot ranking is based on design projects produced by the universities' students over the past five years. This year's (2022) winning student projects from Umeå Institute of Design (UID) range from a smartphone challenger for kids to a remote-controlled system for installing 5G antennas.
"Getting top spot again really is a testament to the extraordinary projects that our students have delivered. For our students to be able to perform at this level shows us that they can translate their visions, making their final design concepts accessible to all. In a way, this ranking represents a strong seal of approval from the broader design community. And to be able to do it seven years in a row and ten times in the last twelve years, that's really something", says Thomas Degn, Programme Director for the Master's Programme in Advanced Product Design.
As stated by the founder and CEO of Red Dot, Professor Dr. Peter Zec, the key criteria for being recognized for the Red Dot Award are originality and the ability to initiate positive change.
"In the Red Dot Award: Design Concept, we are looking for design concepts that aim to shape a better tomorrow. We are looking for inventive designers, clever ideas, and solutions to create something new – something extraordinary", says Professor Dr. Peter Zec.
A smartphone challenger for kids
In today's digital landscape, premature exposure to adult content such as news casts, violence and sex, are forcing children to grow up too fast. One of this year's winning entries from Umeå Institute of Design is Playpal, a device with the potential to replace smartphones among young children, thus helping parents to introduce technology in a less intrusive manner.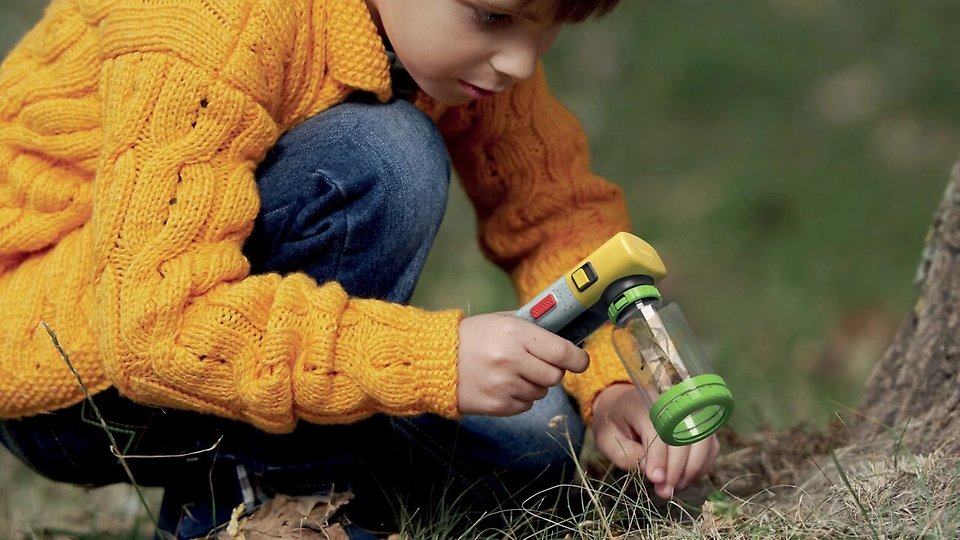 "Most parents seem to agree that children should not own a smartphone at very young age. However, the smartphone has allowed kids to be independent as parents are now able to get a hold of them easily. With PlayPal, we aimed to develop a device that lets parents reach their kids, while at the same time motivating them to get physical and to go outside and explore, and connect with friends of the same age", says Jovan Vulic, student at the Master's Programme in Advanced Product Design.
The main feature of Playpal is the use of modules, to personalize the experience. The different applications can be traded among friends or used to collaborate. The SoundBox, for example, lets kids jam along with their friends, record and playback voices. A flashlight guides them on their adventures through the neighborhood. With the camera module, children are able to capture interesting stuff around them. Playpal also lets children share, relive and reflect on the experiences they had during the day along with their parents, as they begin to develop a healthy, long-term relationship with technology.
5G installations free from climbing
As technology continues to move faster and faster our demands on the speed of online communication grows. In order to keep up, telecommunication infrastructres, such as 5G antennas, need to be renewed or upgraded. Another student project that received special honours at the Red Dot awards is a design concept for vertically moving sensitive equipment on telecom sites safely and quickly while also protecting the components and preventing injuries among technicians.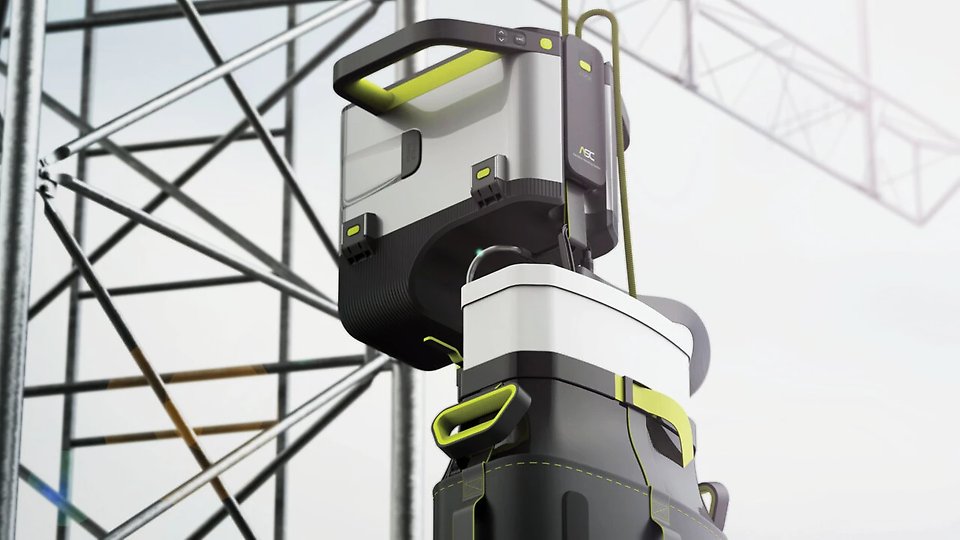 Sinan Altun, a recent graduate from the Master's Programme in Advanced Product Design, realized that current methods are inefficient and that today's technicians needed a specialized solution to fit their unique needs.
"The overall benefits of the ASC Sensitive Handling System gives protection to valuable components, limits the amount of climbing for technicians, lowers the physical workload while also saving time and energy since the solution makes the use of cranes redundant", says Sinan Altun.
About red dot Ranking
The Red Dot Design Ranking for Design Concept is a reflection of sustainable design and innovation capability of an organisation. It recognises the continued investment in design concepts by enterprises and institutions, and ranked into six distinct honorary lists for Companies, Design Studios and Universities, in the Americas & Europe and Asia Pacific regions. The ranking is based on the results of the Red Dot Award: Design Concept published in the yearbooks. It takes into account all levels of awards at the Red Dot Award for Design Concept over the past five years. The achievements of this year's Red Dot Design Ranking for Design Concept were released in tandem with Red Dot Award: Design Concept 2022 results.
National Taiwan University of Science and Technology maintained its #1 position at the list for Universities in Asia Pacific, with Dalian Minzu University and Massey University ranked at the second and third position. Umeå Institute of Design and Savannah College of Art and Design maintained their first and second in the list for Universities in Americas & Europe for the seventh consecutive year while University of Montreal, School of Design maintained its #3 position in the list for Universities in Americas & Europe.
Published: 2022-10-11