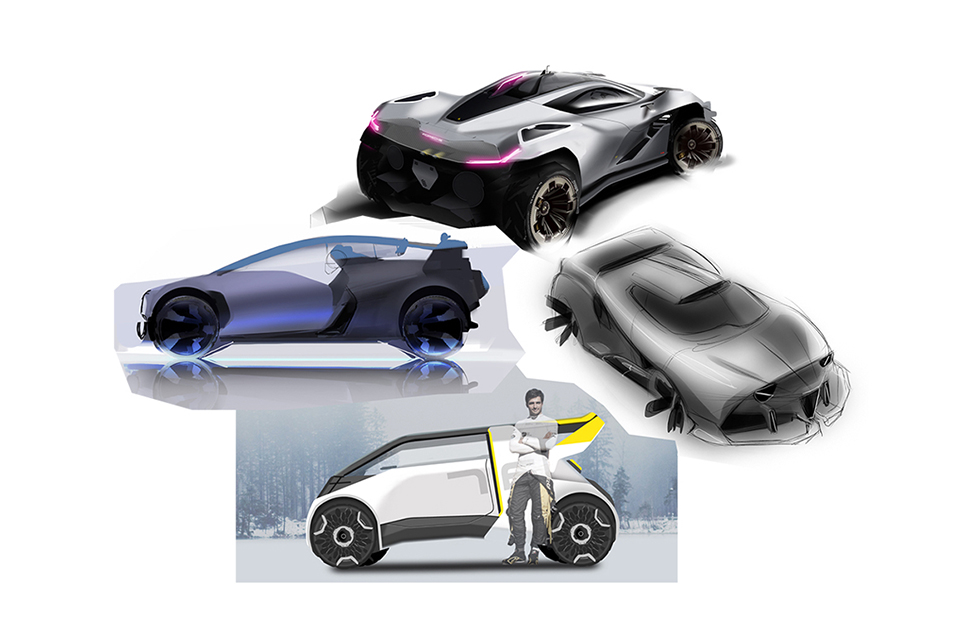 The rally cars of the future exhibited during RALLY sweden
Young designers from Umeå Institute of Design exhibited silent, eco-friendly rally cars during Rally Sweden in Umeå.
For half a decade, the roaring engines were the beating heart of Rally. Is the electrified revolution of the car industry going to send the sport in to an identity crisis? During Rally Sweden, students from UID exhibited the next generation of silent and sustainable rally cars.
A new era awaits
The roars of the howling engines echoed during this years Rally Sweden in Umeå. But that time will soon be over. The cars of the future will probably race much more silently. Students from UID were introduced to the challenge of taking the sport to a new era, with a focus on sustainability, security and the visual experience.
Learn more about UID
Read about Umeå Institute of Design and exiting projects created by their many talented design students.