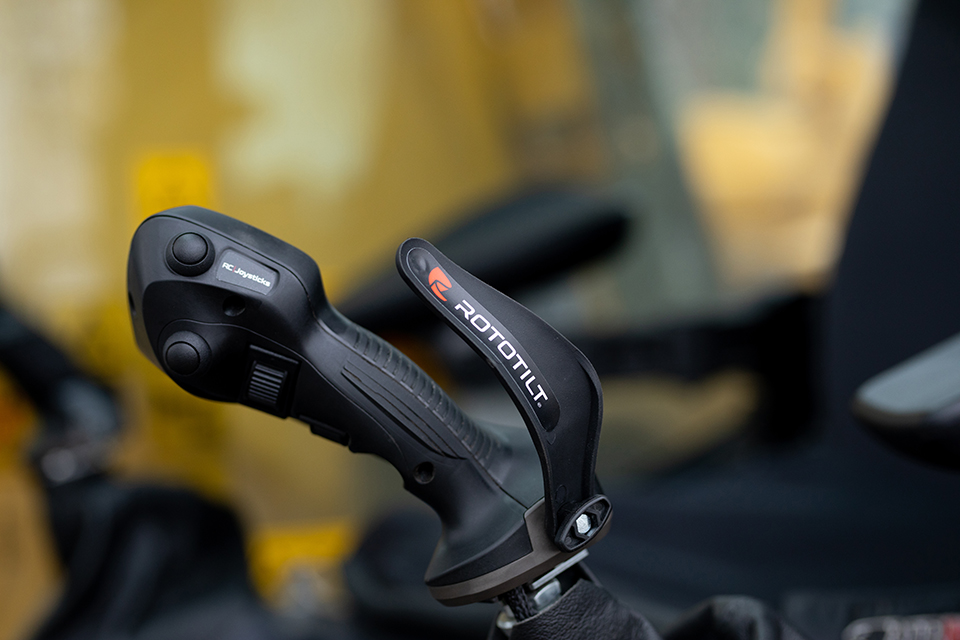 International design awards to Västerbotten
Rototilt wins both Red Dot Award and iF Design Award 2023 for its RC Joysticks. A completely new product category for the company.
When Rototilt faced the challenge of developing a completely new product category, user experience was the most important thing. After years of development, the company has launched several new products for excavators within the Rototilt Control concept, including the company's first joysticks. Rototilt now wins both Red Dot Award and iF Design Award 2023 for the RC Joysticks.
"User design was at the forefront for us when we started the project to develop our own joysticks, so these awards are further proof that we are on the right track," says Product Manager Caroline Jonsson.
Rototilt Group AB manufactures tiltrotators, machine couplers, tools and other accessories for the construction industry. In the autumn of 2022, they launched the product concept Rototilt Control, including new joysticks for excavators. Rototilt has now won two international and prestigious design awards for its joysticks – the Red Dot Award 2023 and the iF Design Award 2023. Winning two design awards for the same product and year is not entirely common, at least not among companies in Västerbotten.
"We are incredibly proud and grateful to be awarded these awards," says Product Manager Caroline Jonsson. "Our main goal is of course a warm reception from users, but this is further proof that we are a company with innovative power."
Through field tests with both male and female machine operators, Rototilt's ambition has been to design a handle with the best ergonomics regardless of hand size or gender, says Caroline. At the start of the project, they therefore also decided to bring in expert help.
Working with a local design company
"It has been a well-thought-out design process where the aim has been to create a well-functioning product that improves the working environment for the user," says Caroline. "We realized early on that we needed expert help from outside and together with our partner Struktur Design we tested 3D printing and modeling, among other things. Everything from button placement to surface quality and choice of materials was examined in every detail."
Using 30 years of experience
Struktur Design specializes in industrial design. From the office in Umeå, they help everything from heavy engineering and medical technology companies to consumer companies with assignments in industrial design. Rototilt contacted Struktur Design early in the start of the project.
"We were extremely happy to get together with Rototilt who were determined that the user's needs should be put first in the development of their own joysticks," says Johan Gustafsson, CEO and founder of Struktur Design. "Finding out what these needs are, and then developing a functional and attractive product that of course can also be manufactured is what we have been helping our customers with for 30 years now. A determined customer who is willing to invest and have faith in the design process results in design that really works. These awards are proof that Rototilt is that type of company and RC Joystick is that type of product".
Learn more about the winners
Visit the website of Rototilt

External link, opens in new window.
Vistit the website of Struktur Design

External link, opens in new window.