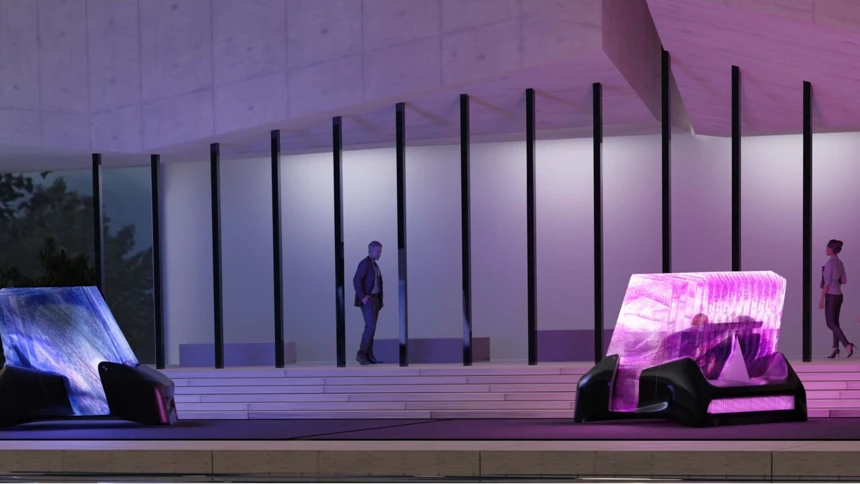 Exploring the future of carbon positive mobility
The Aurora project, carried out in collaboration with BMW, saw students from the Transportation and Interaction Design Programmes venture beyond the conventional as they investigated future user experience in tomorrow's carbon positive vehicles.
The course started with a field trip to an island in the north of Sweden, where students experienced a deep and immersive reconnection to nature. Next, they embraced a speculative journey, imagining how alternative futures could look due to climate change.
With a radical circular design approach, the design teams continued to investigate new production methods while aligning net-zero material science all the way up to dismantling.
The Concepts
The final mobility concepts aim to maintain core values and characteristics that remain relevant for the brand and are proposed from a holistic perspective, designed beyond human needs.
The course saw three design concepts take shape over the course of ten weeks. The students in each design team ended up exploring vastly different areas of carbon positivity in tomorrow's vehicles, from utilising living organisms, to restoration missions, to mobility solutions that allows urban populations to reconnect with nature.
B_ZERO
B_Zero is a mobility concept that shifts the paradigm of zero impact mobility by embracing the role of "mobile bioremediation".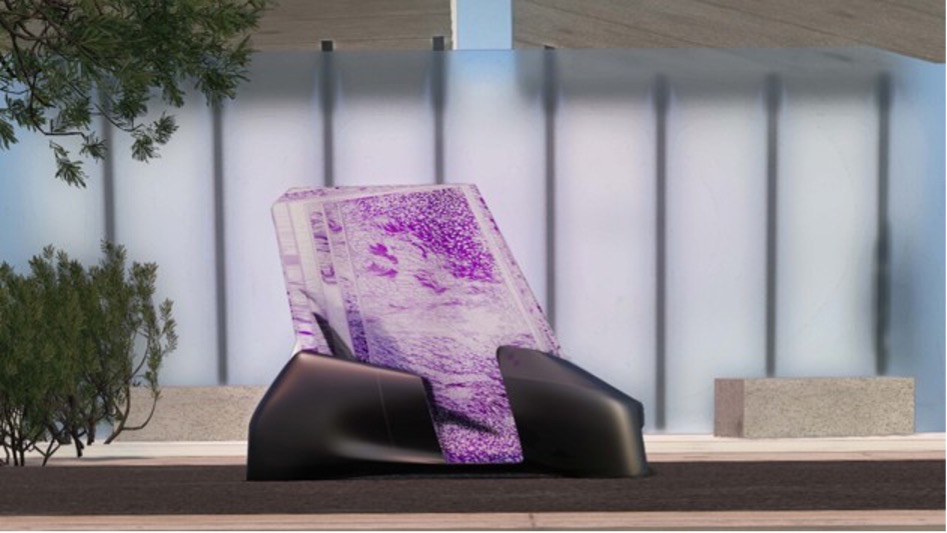 Bioremediation is a technique that uses living organisms to degrade or transform contaminants into less toxic forms. By applying this principle to the mobility concept, the designers present a novel idea for the automotive industry.
Microorganisms that live in the exterior of the vehicle absorb pollutants in the environment. As they grow, feeding off various pollutants, they produce either biomass or energy depending on the living culture.
Vehicles will no longer consume energy as something separate from the vehicle, or solely serve as a means of transportation, but rather contribute to a liveable and biodiverse environment for all. Thereby, the vehicle becomes a part of the urban ecosystem.
The design concept pays attention to the invisible nature and environment, as well as the visible objects around us, manifesting an experience beyond our physical borders. The design team proposes an interaction concept called 'BREATH'.
Humans live in an ocean of air and through our breathing we are connected to all living surroundings. This awareness can awake society to understand that the intricate lives of plants and animals are interconnected with our lives.
BMW x EARTHRISE x YAK
The concept represents a vision of the future for net-positive mobility. Through the method of speculative design future, which proposes a fictional story of the future to inspire us today to take action, the designers look towards 2060.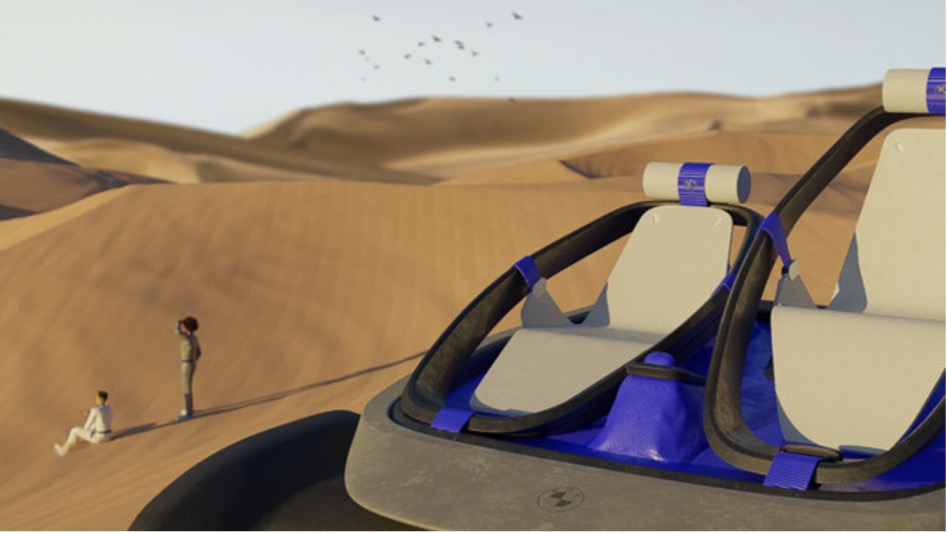 In this future, Earthrise (fictional Global Environmental Initiative) organises missions of restoration of areas affected by climate change. Work of participants contributes to sustainability research and strengthening the global culture of caretaking.
BMW provides vehicles for these missions by assembling and producing them in their communal repair centres. These handle recycling, upcycling and engineering of new materials using local bio-compostable materials.
The YAK is an animal-like vehicle utilising AI for good. Kitted with sensors to capture situated data from natural actors, it raises awareness about the way natural resources are exploited by humans, with the goal of assuring minimal interference in projected and current movements of fauna going forward.
The vehicle invites people to connect with the particularities of the environment and strengthens the connection with nature by making sense of vast pools of data and making it graspable and visible to the human eye.
BMW Sense
Set in the city of Umeå in 2050, BMW Sense exists in symbiosis with urban nature corridors as it travels by rail suspended in the air for longer distances and on the ground for first- and last mile transport.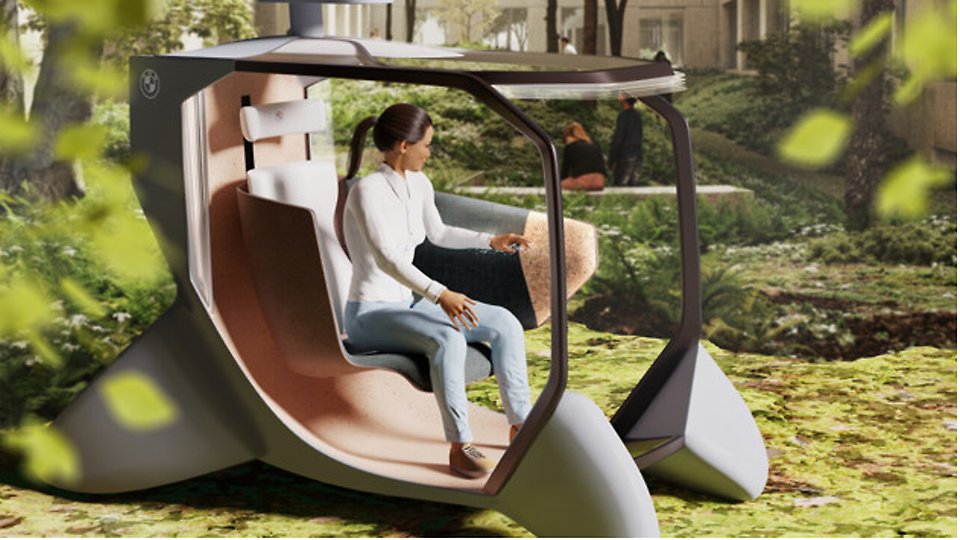 By 2050, Umeå is expected to double its population and become a major city in northern Sweden. However, the rapid growth will threaten the existing green spaces. Today, roads covered with asphalt make up to 80 percent of the public space in the city. To further a greener city, access to nature could be secured by banning cars from the city center, turning streets into nature corridors.
With cars out of the city center landscape, people will still recognize a need for mobility. The idea behind BMW Sense is not just to drive through nature, but to get people to experience and connect with it by stimulating all our senses, allowing us to immerse ourselves in nature.