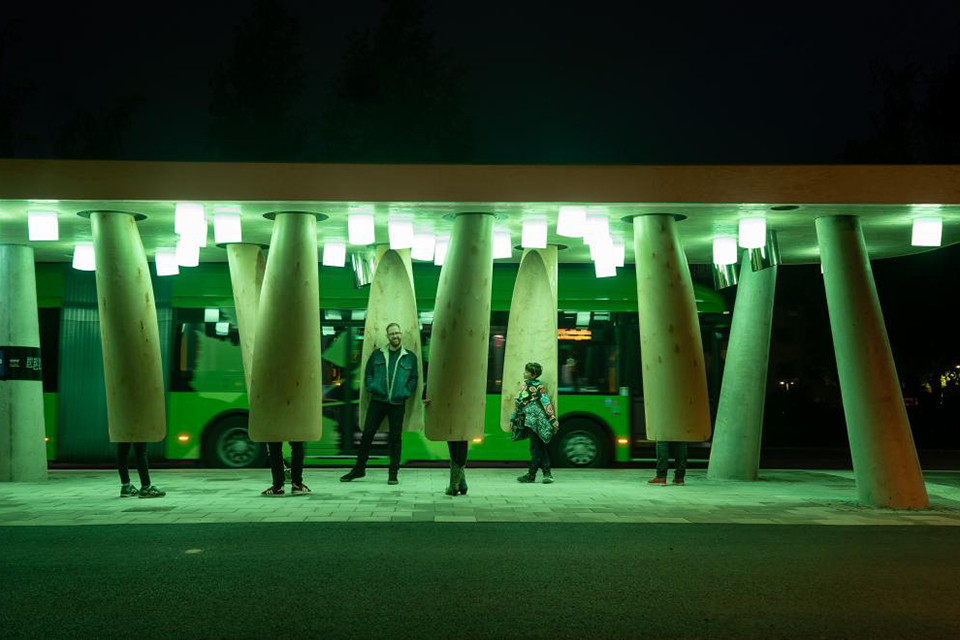 As the EU is now investing in cultural an creative businesses, the City of Umeå and the state institute RISE are hot to trot.
A new European design centre is taking shape in northern Sweden, with its epicentre in Umeå. Meanwhile, the northern regions all take the lead in the EU's race to put design, culture and creativity at the forefront of societal development. Like a spider in the web of these initiatives is the state research institute RISE. Researcher Marlene Johansson and her colleagues are responsible for the partnership with the new EU project New European Bauhaus. First on the agenda is an international design conference on the sustainable city and design of its physical space. The conference will take place in Umeå on 3 June and is open to everyone online.
– It feels a bit like: finally! For the first time ever, cultural and creative businesses are taking centre stage. New European Bauhaus was launched in January and RISE was quick to join the initiative as the first Swedish partner. President of the European Commission Ursula von der Leyen very clearly states that this is a grassroots movement. Designers, architects and artists are being appointed to develop a sustainable way of living through science and technology, says Marlene Johansson.
With a background as researcher at the Umeå School of Business, she has previously been CEO of the academic incubator eXpression Umeå, as well as director of the former Sliperiet where she oversaw the establishment of an innovation centre with a 3D lab, a media lab and a centre for textile development at the university's arts campus.
Umeå – a city of great design
– Umeå is a very strong design city, not least with regards to the Arts Campus with the Academy of Fine Arts, the Institute of Design and the School of Architecture. In recent years, the Institute of Design has been ranked a world leader in its field and its students have won countless international awards. We also have a large international capital surrounding these issues, says Marlene Johansson.
In addition to the partnership with New European Bauhaus, she is working with a new European centre for skills and excellence in design in the north of Sweden. That too is part of a larger European initiative in skills and innovation centres called KICs (Knowledge Innovation Community), which previously only addressed industries like raw materials, digitalisation and biotechnology.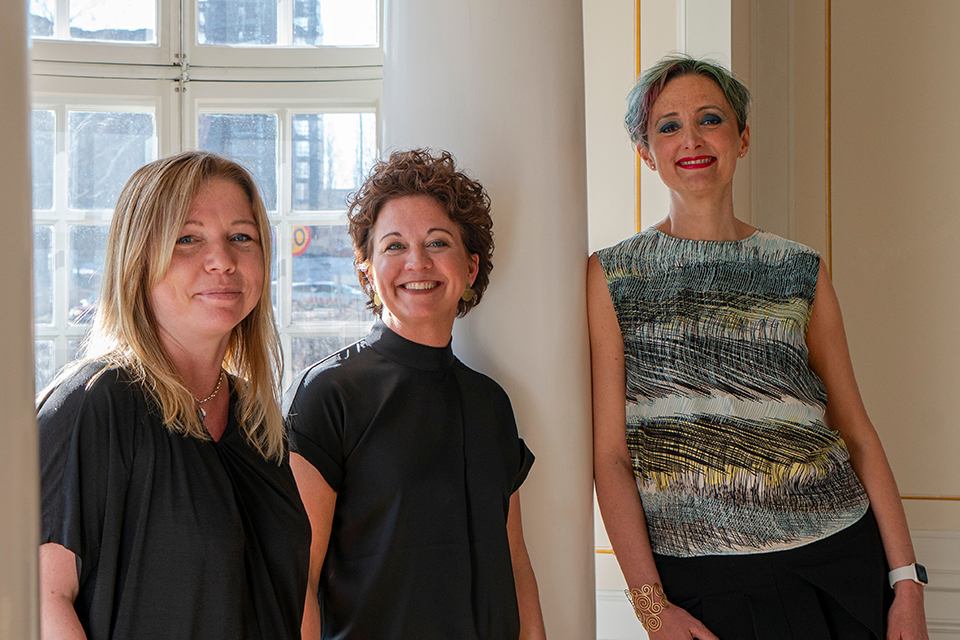 – On an EU level, we're seeing that cultural and creative businesses will have major significance for rebuilding Europe after the pandemic. The initiative is also seen as a way to secure democracy, trust and our freedom of speech as individuals when political winds blow harder, says Marlene Johansson and adds that the sector is also showing the way forward as a more equal industry than traditional ones.
At RISE, she works with many different partners, from entire regions to individual craftsmen and institutions like the Västerbottensmuseet and the Umeå Institute of Design.
– We're one big ecosystem together, from which the design centre will grow. Our partners include a Norrlandian network of incubators and support structures for creatives and companies that we call Nordic Hoods, encompassing everyone from Piteå Science Park to High Coast Creatives in Örnsköldsvik, says Marlene Johansson.
a very special bus stop
One project that RISE has pushed through within sustainable urban development and mobility is the new bus depot "A station of Being" in Umeå, designed by Dutch studio Rombout Frieling lab in wood with sound and lighting that will entice more people to take the bus in the Arctic climate.
– The project was based on transforming methods and inclusive design, and it has won awards in well-renowned international design competitions, says Marlene Johansson.
Explosive growth in northern Sweden
The fact that the region is in the midst of an explosive growth phase makes the partnership with New European Bauhaus all the more significant.
– In the north of Sweden, there are massive developments taking place within the industry, such as the battery factory Northvolt and within forestry and mining. Those two movements must go hand in hand, raw materials and the industrial expansion, as well as the creation of attractive, healthy and sustainable living spaces both in the cities and rural areas, says Marlene Johansson.
She says that the name of the EU initiative has been met with some criticism from the design world, which has questioned its allusion to the legendary German Bauhaus School of the 1920s that paved the way for modernism. Designing progressive cities of the future must surely be done through other ideas and expressions than the functionalism that was innovative one hundred years ago.
– I think what we've looked for is that feeling of renaissance, that need for a green transition. That's where creative businesses play a key role for the well-being and unity of our citizens. They shape many of our values as humans. Because for us to visit or live in a place, we want access to culture and museums, and to experience a place that is beautiful and interesting. The sustainable city is as much about architecture, design, aesthetics and other artistic values. It's astonishingly and incredibly positive that the initiative is now being implemented so clearly on a European level. That's where Sweden now needs to step forward and show that we truly want to be part of it, says Marlene Johansson.
Text by: Carolina Söderholm
The article was originally published in Form Magazine, 3, 2021.
Learn More about the project
A Station of Being has been nominated for several awards. The Dezeen Design Awards 2020

External link, opens in new window. and it was one of the three finalists for the Beazley Design Awards

External link. at the London Design Museum.
The Station of Being was a winner at the 2021 Smart 50 Award at the Smart Cities Connect Conference & Expo.
Read more about the project Station of Being

External link, opens in new window.