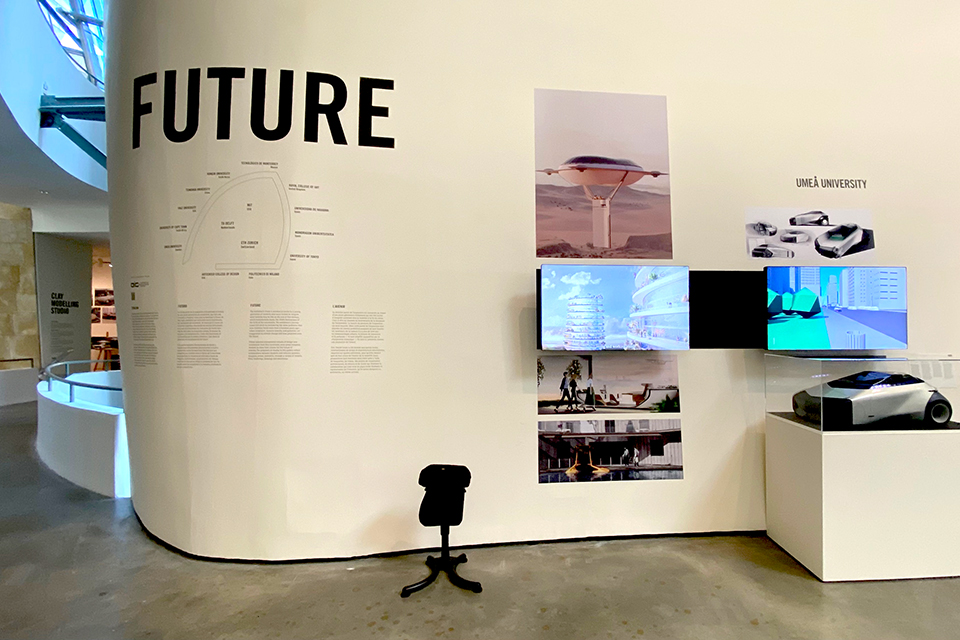 Design projects from Umeå exhibited at the Guggenheim
April 8 was the premiere of the exhibition: "Motion. Autos, Art, Architecture" at the Guggenheim Museum in Bilbao. Four visionary graduate projects created by alumni from the MFA Programme in Transportation Design are a part of the exhibition.
The exhibition is curated by renowned British architect Norman Foster. It celebrates the artistic dimension of the automobile, linking it to art forms like painting, sculpture, architecture, photography and film. The exhibition features iconic automobiles hand-picked from private collections and public institutions, as well as architecture and artworks connected to speed and movement.
graduate projects from Umeå
Lars Welten, Max Troicher, Wanyi Du and David Wolter are the names of the four Umeå Institute of Design alumni showcasing their grad projects at the exhibition. The UID exhibition space is entitled "Speculative Mobility" with the four projects ranging from advanced automobiles to airborne and marine transportation solutions. These projects aim to trigger public discussion about what kinds of futures (and mobility) our society would wish to have.
A seal of approval
Demian Horst, Head of Umeå Institute of Design, was in Bilbao to partake during the opening weekend.
"We are thrilled to be invited as a contributor to this rather unique show hosted at the Guggenheim Museum. Being asked to share an important global stage alongside peers from a selected group of international universities in the fields of architecture and design clearly shows that we're doing something right."
Learn more about UID
Read about Umeå Institute of Design and exiting projects created by their many talented design students.